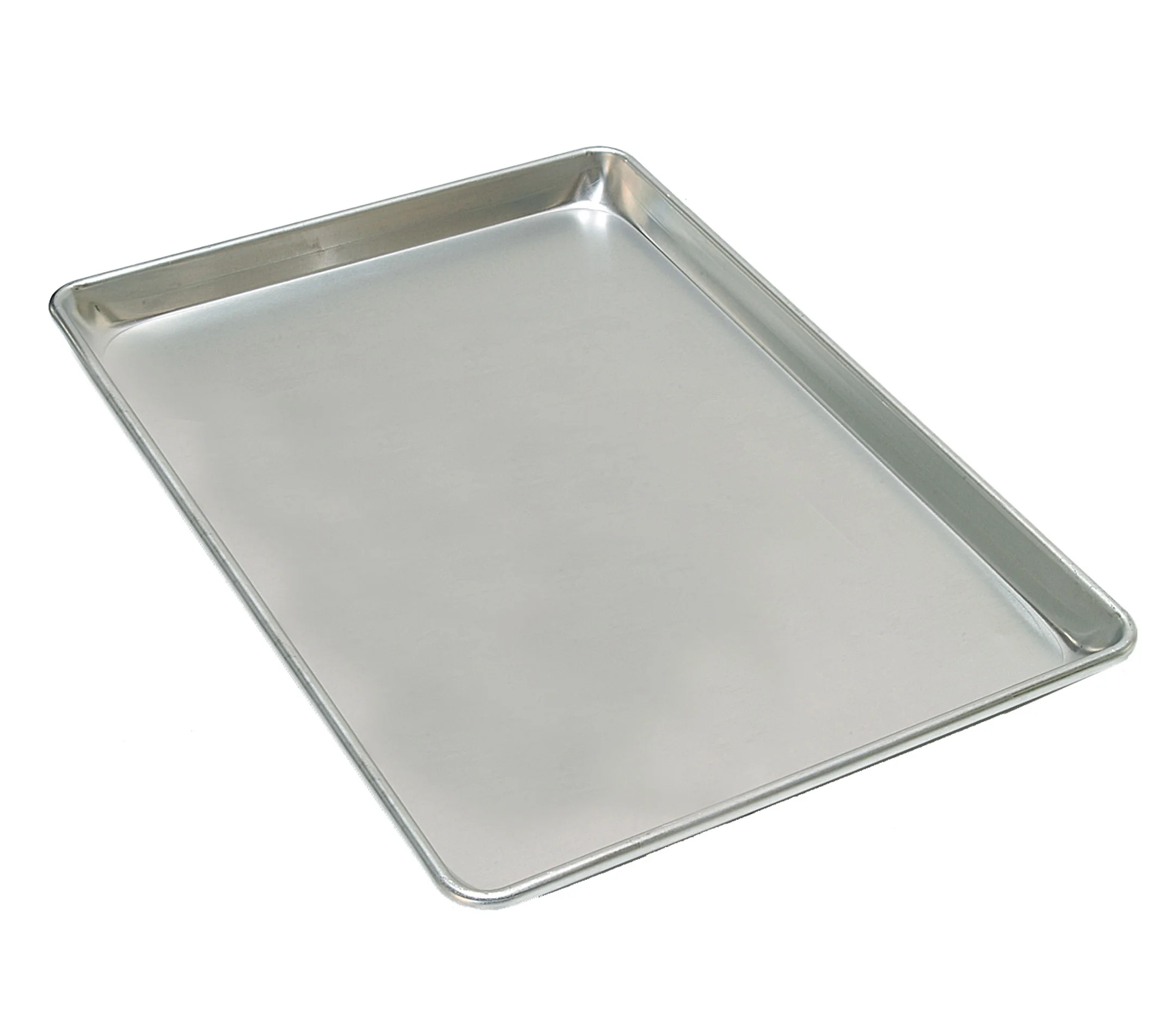 Lightweight all-purpose baking sheet made from a single piece of aluminum, with a one-inch rim. 
17¾" x 13"
Durable and seamless aluminum with rolled edges.
Line with the Sheet Pan Liner for mess-free baking & cooking.
Used for baking, roasting, or as a tray to catch spill-over from other dishes when baking in the oven.
Hand wash only.